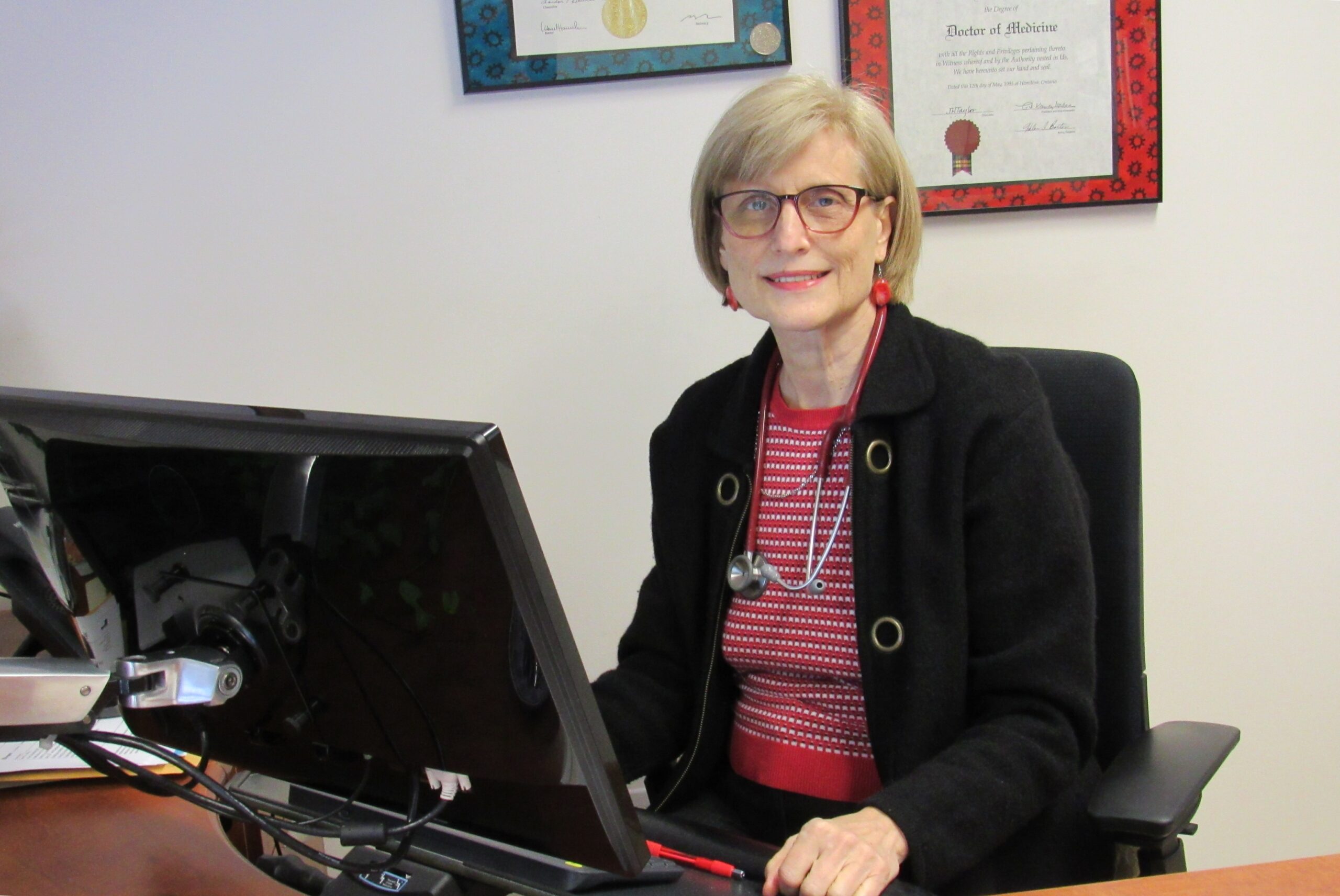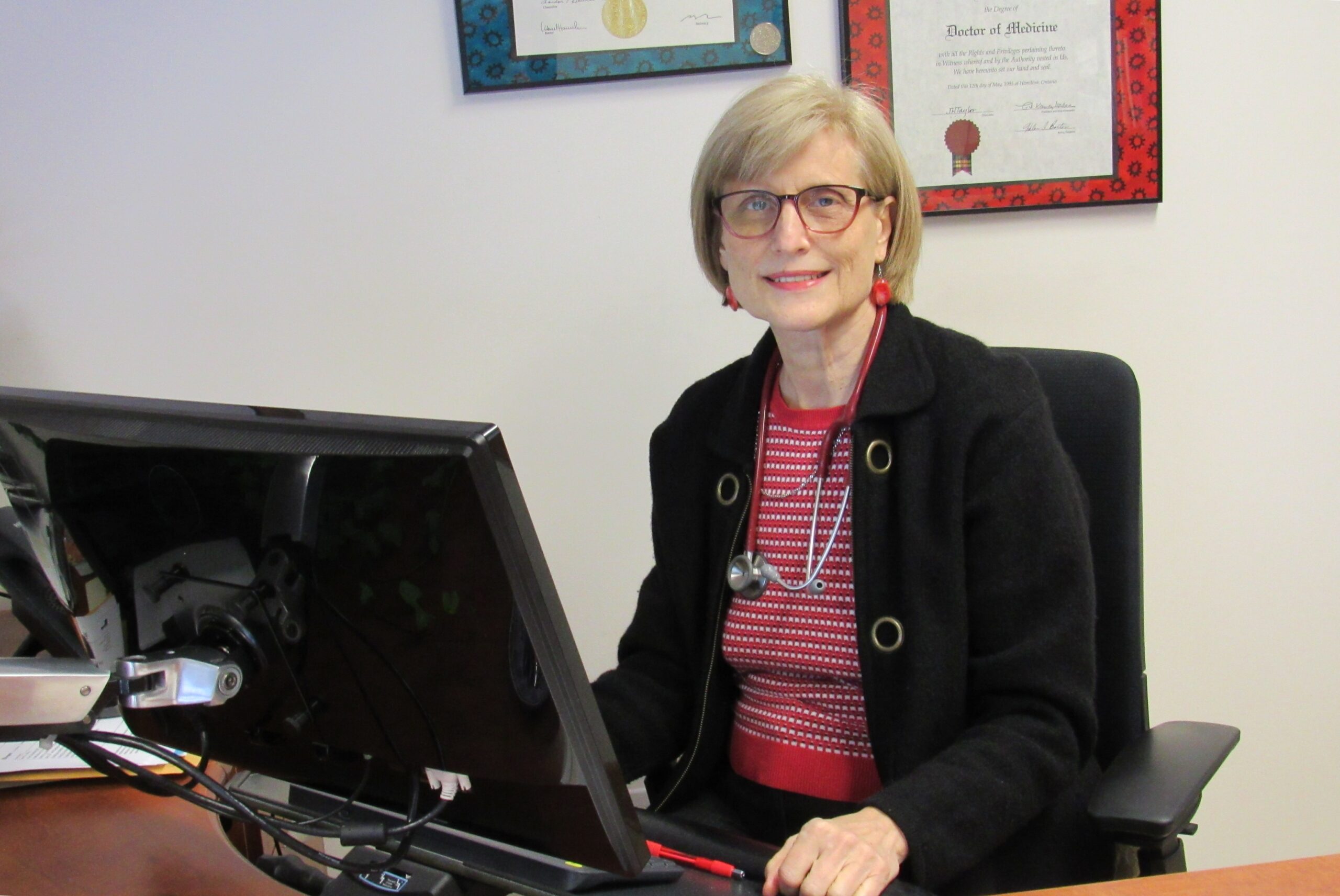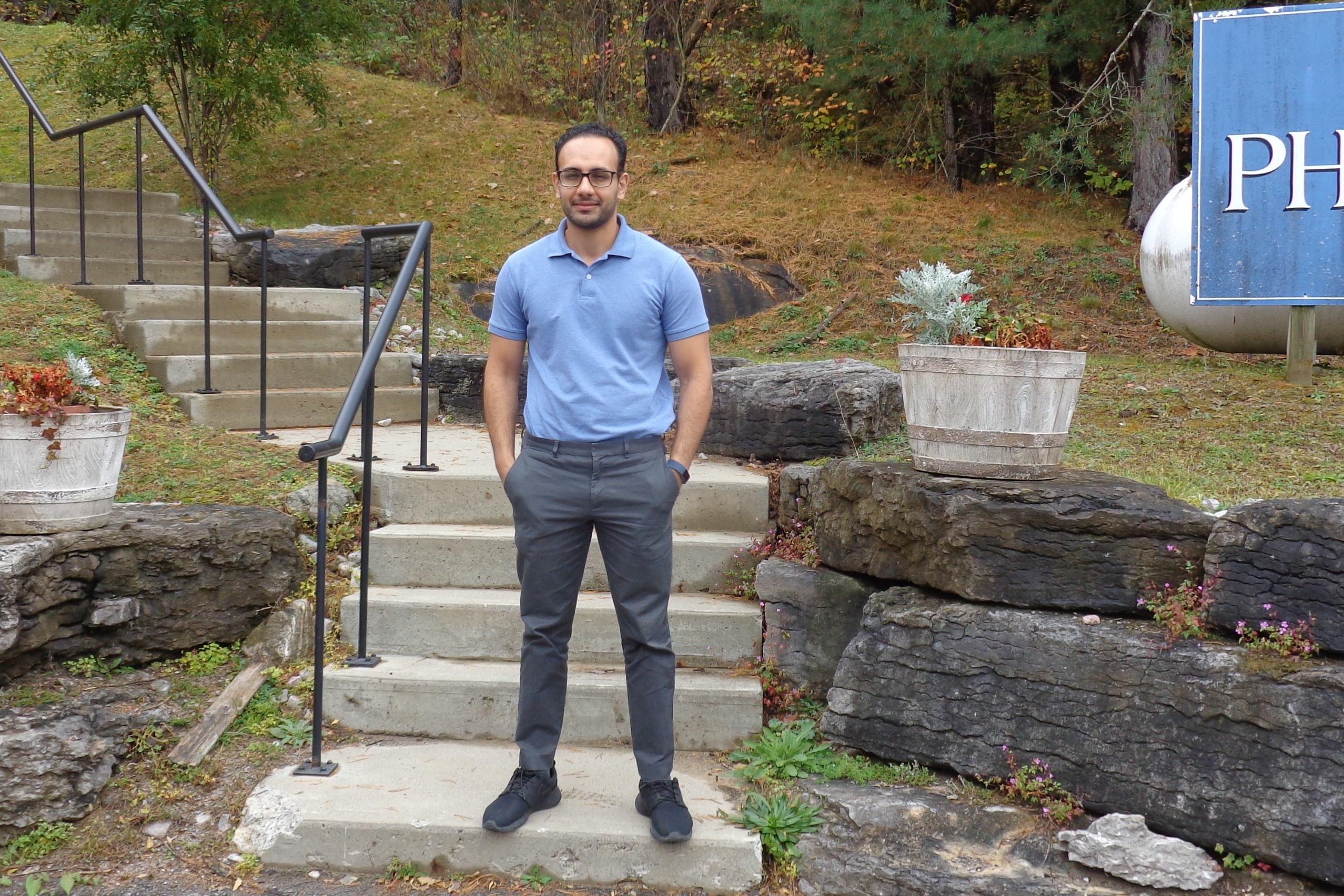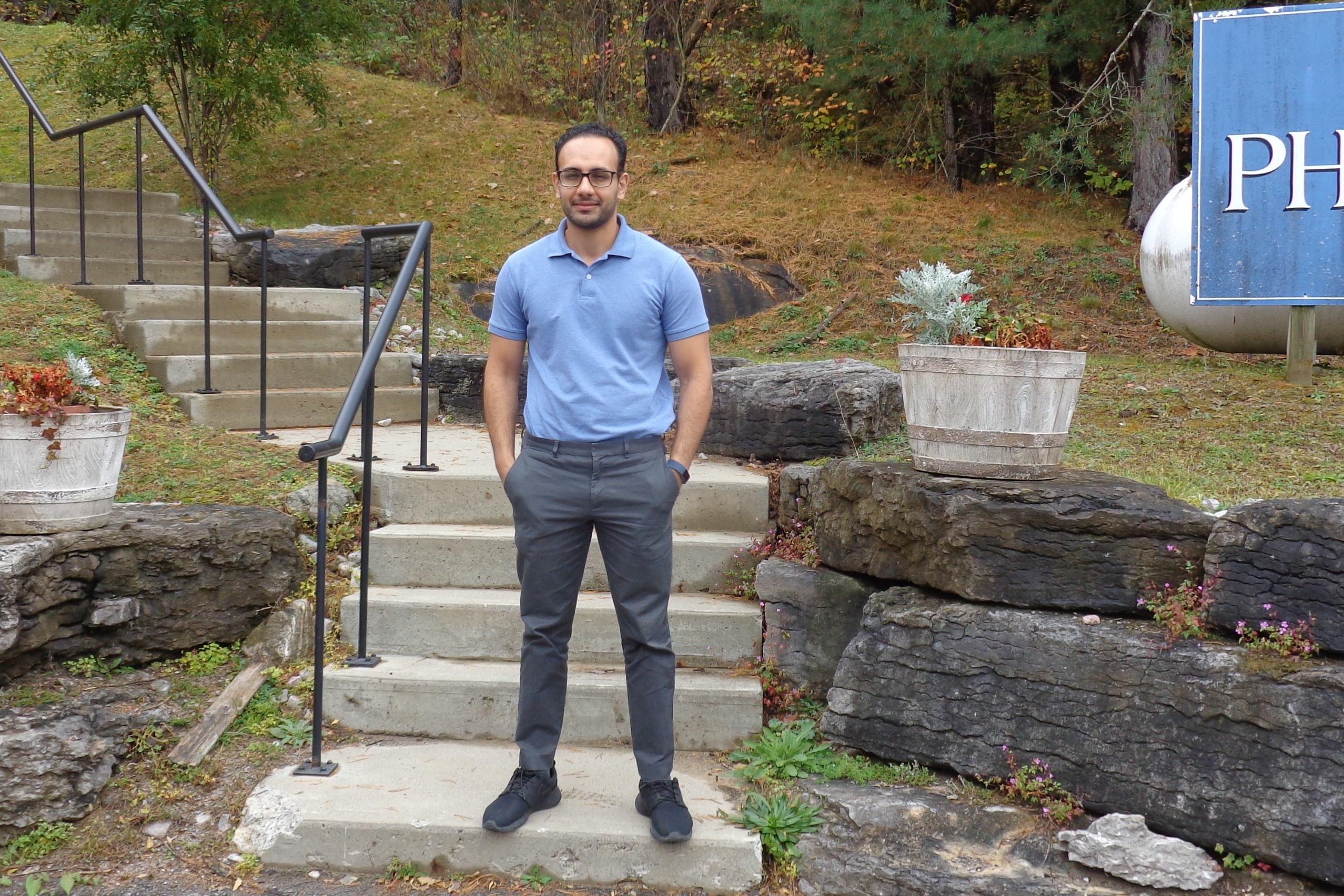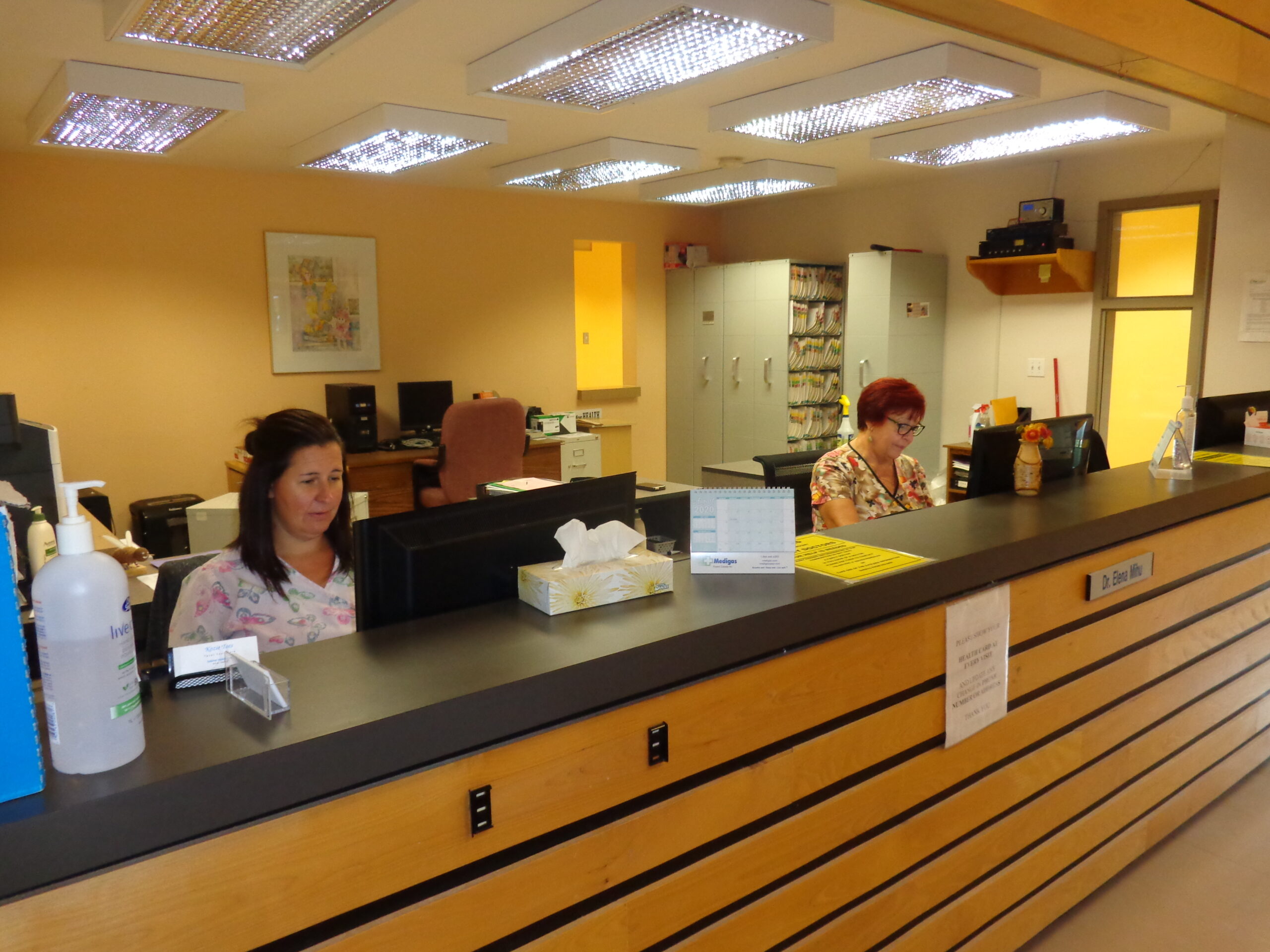 Lisa Russell & Nelly Gluck at Reception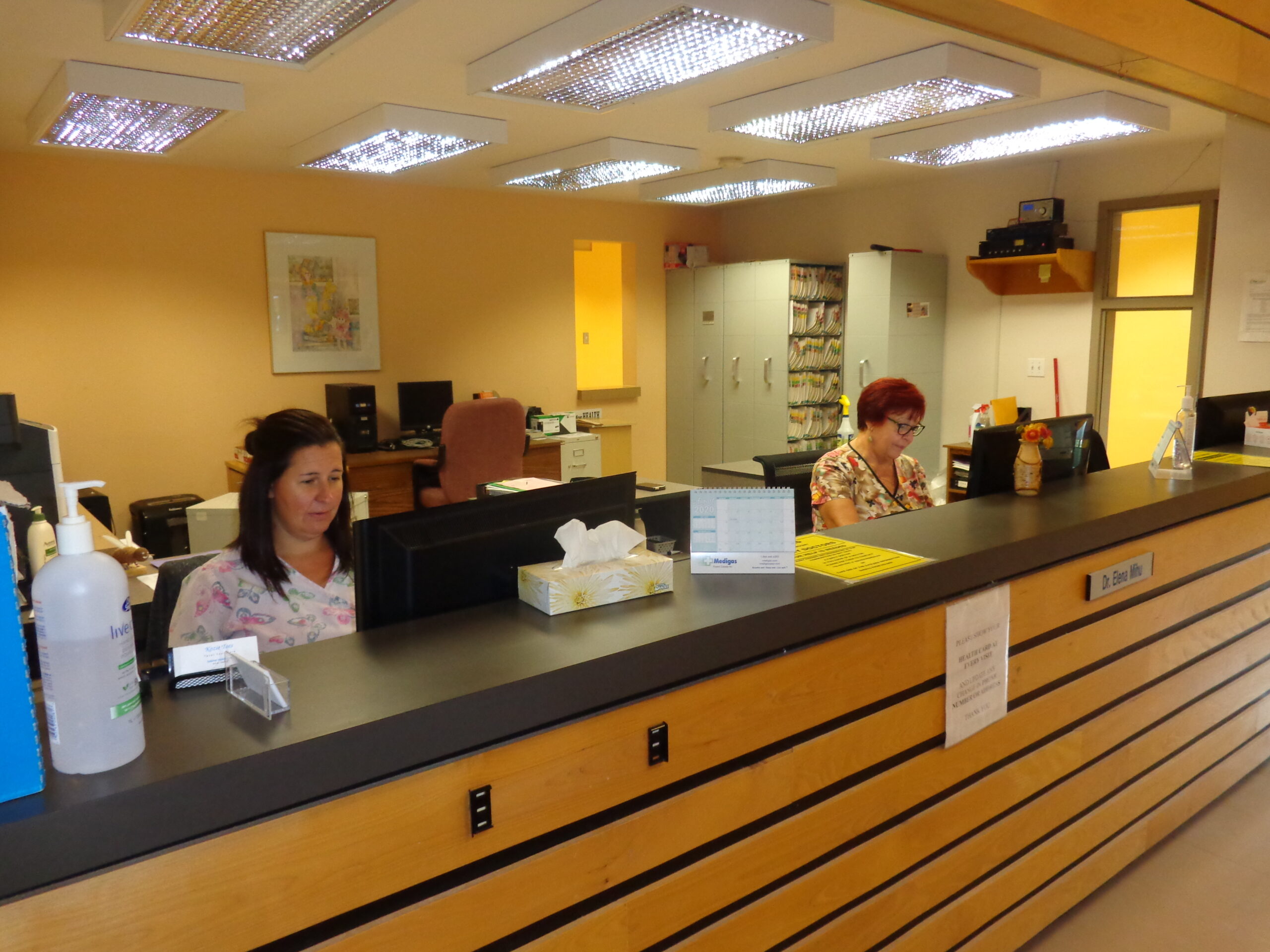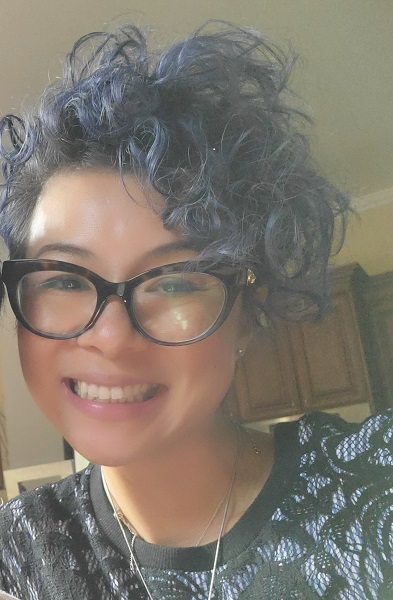 Vivian Wong-Svoboda, Registered Physiotherapist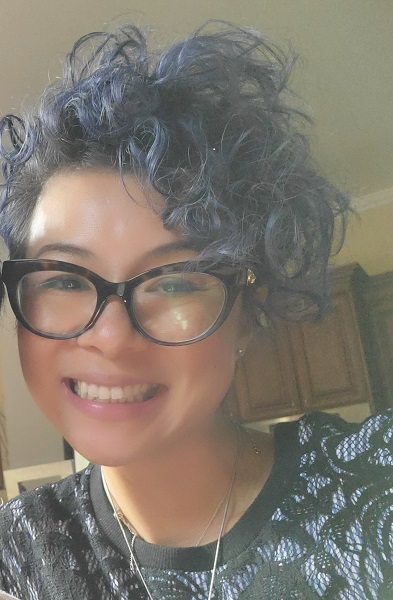 Dr. Elena Mihu
Dr. Mihu started her family medicine practice in Kinmount in 1999. Since then she has been the stalwart leader of the KDHC team in advocating for and ensuring excellent health care in the Kinmount area. Dr. Mihu's personal and professional background and principles are on full display in the National Film Board of Canada documentary, A Country Doctor.
Dr. Lesslie Ponraja: New Family Physician at the KDHC!

(March 1, 2023)
Dr. Ponraja, who invites patients to address him as 'Dr. Lesslie', joins Dr. Mihu in seeing patients at the KDHC from Monday to Thursday, starting on March 1, 2023.  He is coming from England, where he has practised medicine for twenty years, fifteen as a family doctor and five in a hospital.
It is important to note that new patients are not being accepted at this time. Dr. Mihu has been caring for a large number of patients for several years, so initially, she will be sharing her existing practice with Dr. Ponraja while preparing for her retirement and the transfer of her entire patient roster to Dr. Ponraja over the next few months.
The KDHSF would like to thank the community for their invaluable support which makes physician recruitment possible.
Welcome, Dr. Ponraja!
Nelly Gluck & Lisa Russell
Nelly and Lisa are the smiling faces you meet when you enter the Kinmount and District Health Centre. They look after phone calls, appointments, blood work, and a whole range of behind-the-scenes activities that keep the KDHC running smoothly and efficiently.
*New Physiotherapist at the KDHC!*
Vivian Wong-Svoboda, Registered Physiotherapist
Vivian Wong-Svoboda, opens her physiotherapy practice at the Kinmount and District Health Centre on October 3rd, 2022.
With over 19 years of experience working in the rehabilitation environment as a kinesiologist and physiotherapist, Vivian is a certified Mechanical Diagnosis and Therapy (McKenzie) provider, and is registered with the Assistive Devices Program (ADP) of Ontario. As an ADP authorizer,  she is able to assess patients to determine if they qualify to receive funding for mobility aids (e.g. walker, wheelchair, power scooter, seating needs). Further details are available online at https://www.ontario.ca/page/assistive-devices-program. Vivian has twice been the recipient of "Exceptional clinician of the Year". To see rates for various services and to make an appointment with Vivian, you are invited to book online using the following link: http://physio-kdhc.janeapp.com. Alternatively, you can call 705-488-1105, extension 4, or email physiovivian@kdhc.ca. Note that a referral from a family physician is not required. Welcome, Vivian and family!
Kinmount Pharmacy:
Samuel and Martina Iskandar, Angela Sisson, Hani Fam
Sam has been the owner and pharmacist of Kinmount Pharmacy since 2014. He and the staff believe that quality, comprehensive health services are vital for small and rural communities. Sam and his team strive to ensure that friendly and supportive care is readily available to all.
Sandra Butler (Retired Physiotherapist)
We congratulate Sandra on her retirement and thank her for her many years of service. From 2005 until 2020, Sandra was KDHC's physiotherapist, caring for and supporting her many clients through a wide variety of ailments and conditions. Her friendly, thorough approach to her work and deep professional knowledge earned the respect and confidence of the entire community.